Potato Bag
Regular price
Sale price
$19.95 AUD
Unit price
per
Our potato bag is a beauty to display on a bench or in your pantry. 
Designed to be elegant yet functional the naturally plant dyed muslin opening at the top, combined with our organic cotton/jute canvas body.
These natural fabrics restrict the light reaching your potatoes, preventing deterioration  while allowing a little fresh air to flow and keep your potatoes from rotting. Natural wooden toggles are an attractive feature adding vibrance to the kitchen. 
This bag has been successfully tested to keep your spuds fresh for longer.
This potato bag makes a wonderful gift for those you know whom already have everything. 
Specifications
1 x Potato Bag: 29 x 30cm
More Info on Different Weaves

We have three main weaves in the Keeper range of produce bags plus our unique Jute-Cotton weave and some other specialty weaves.

For more information on our different weaves see our info page.

Diamond Weave: Diamond is our signature style of organic cotton weave and unique to The Keeper. Lighter than mesh or muslin yet stretchy and strong, just like you after a few serious yoga sessions! 

Mesh Weave: Mesh is a traditional weave for produce bags. The large, loose weave allows visability and lots of air flow.

Muslin Weave: Another traditional weave, muslin is one of the oldest weaves. This tight, dense weave is perfect for root veggies or bulk foods.
Share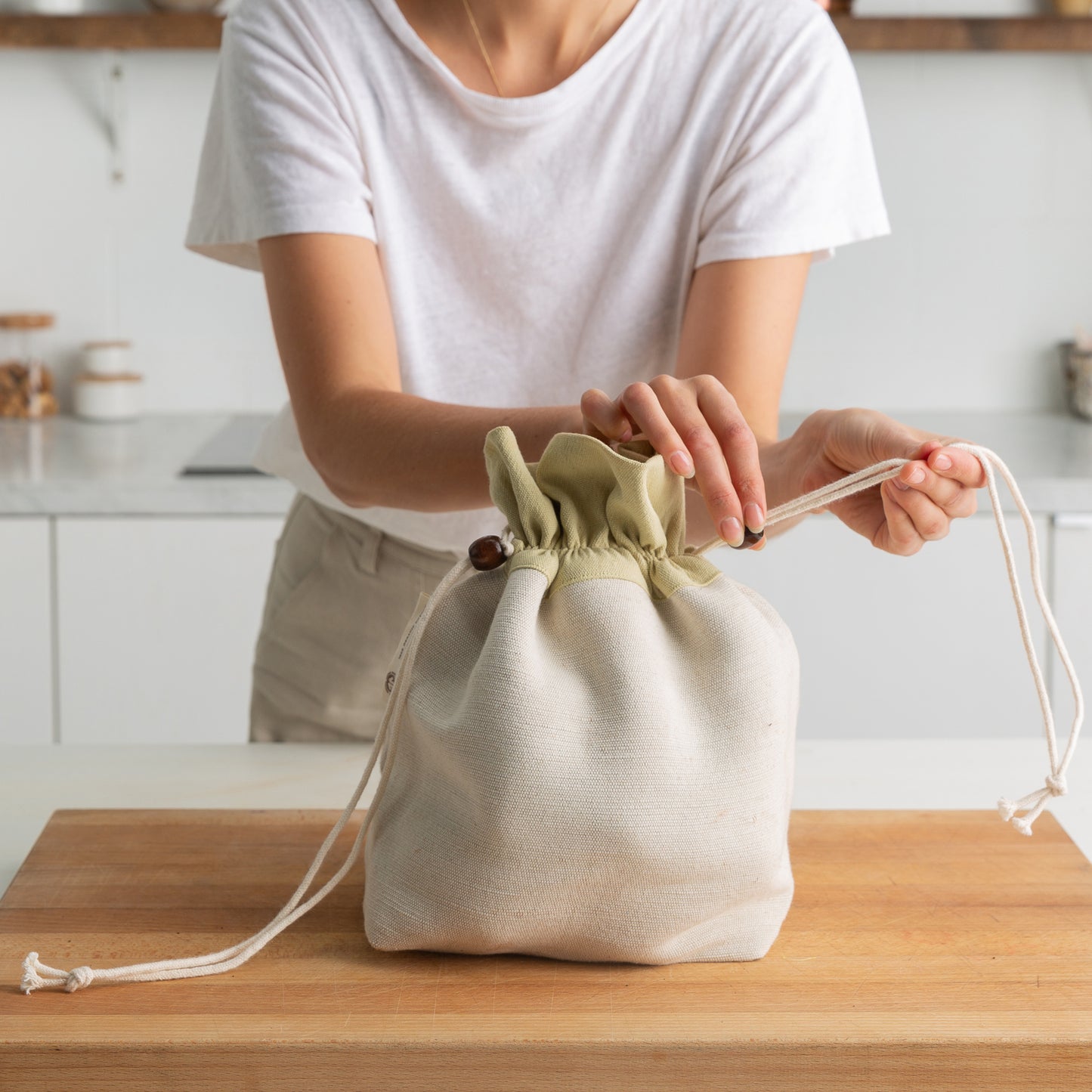 Potato Bag
Lovely bag and also useful for other things such as holding my toiletries.