String Bag – Short Handle
Regular price
Sale price
$8.95 AUD
Unit price
per
The string bag takes us back to the original and most classical shopping bag. So practical, beautiful and natural. Its flexibility makes it perfect for small or large purchases. The unique stretch of our string bag enables it to hold up to 7 kgs of produce. Yet it is lightweight and portable - it can fit into your glove box in the car
Designed to be held by hand rather than over the shoulder. The shorted handle means it will not drag on the ground. 
The names of our colours are often inspired by the dyestuff itself. For example Turmeric is dyed with turmeric root, Paprika with extract from dried capsicum. Or the names are inspired by local Indian ingredients such as Rock Salt which is named for Black Himalayan Salt (not the more popular pink variety). 
So practical, beautiful and natural, its flexibility enables it to hold up to 7 kgs of produce. And so portable it can fit into your glove box in the car.
Plant-dyed using natural plant extracts
A shorter handle, perfect for carrying by hand

Size 34 cm H x 38 cm W (bag size excluding handle)

Holds up to 7 kgs of produce or other goods

Very portable, designed to fit into your hand bag or glove box in the car
Our string bags make a wonderful gift or can be used as a useful gift bag.

More Info on Different Weaves

We have three main weaves in the Keeper range of produce bags plus our unique Jute-Cotton weave and some other specialty weaves.

For more information on our different weaves see our info page.

Diamond Weave: Diamond is our signature style of organic cotton weave and unique to The Keeper. Lighter than mesh or muslin yet stretchy and strong, just like you after a few serious yoga sessions! 

Mesh Weave: Mesh is a traditional weave for produce bags. The large, loose weave allows visability and lots of air flow.

Muslin Weave: Another traditional weave, muslin is one of the oldest weaves. This tight, dense weave is perfect for root veggies or bulk foods.
Share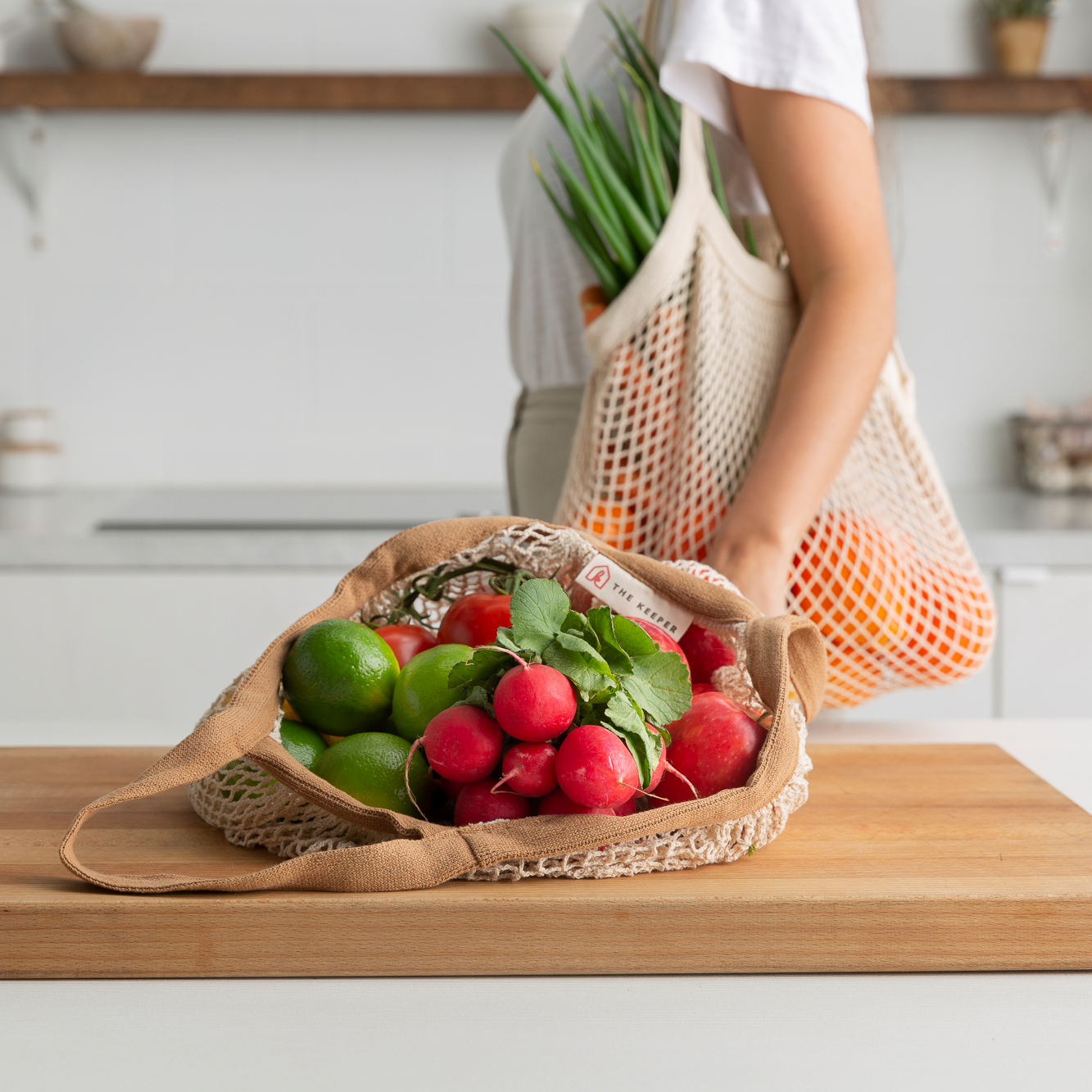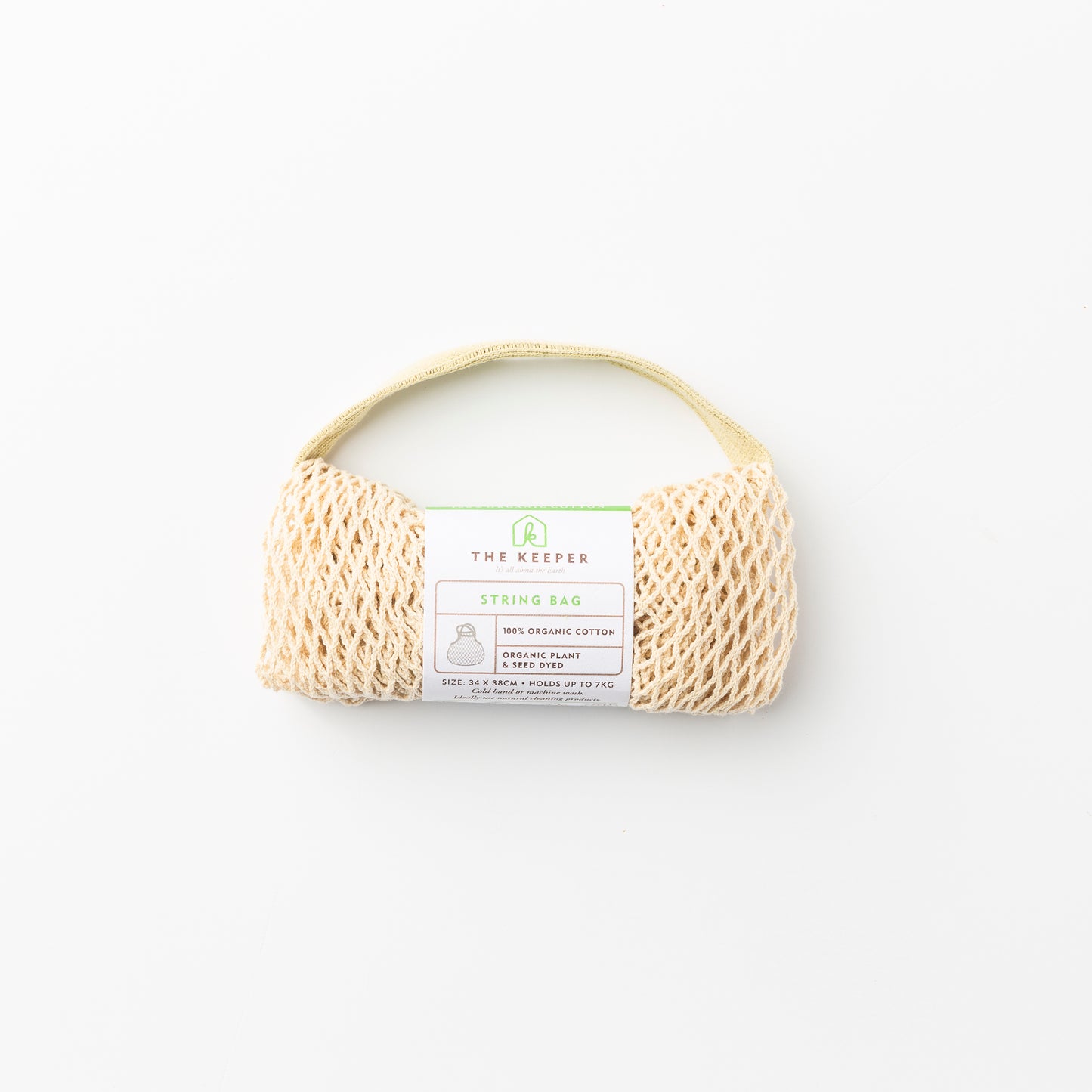 Great bags, hold lots
I love these bags but my original ones with the long handle were actually a bigger bag.
Easy to carry and last a long time, 5 years so far